---
At around 2 am on Sunday 3rd May 1998 there was a large fire at West Country Storage Ltd, a pallet store in Silco Drive Maidenhead, near the station and adjacent to the railway line. It was suspected arson.
These pictures show the fire blazing over rooftops. Chimneys and flood-lighting poles can be seen to the left. Eight appliances took five hours to extinguish the fire.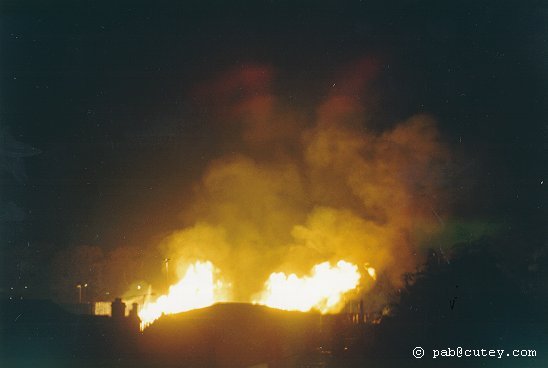 Around 14,000 wooden pallets were destroyed.
---